CASA RAVALL
Ref. VG001
HUT: En tramite
Beautifully renovated Medieval home in the heart of Pals, Costa Brava, with stunning views of the tower, and the surrounding landscape.
Cozy medieval home, easy walk to the center and to the nearest shops. Wonderful views and a gorgeous terrace area. ideal for families and couples sharing. Having 3 bedrooms, and 2 bathrooms, distributed over 4 floors, it privides guests space and privacy.

The terrace sits under the Pals medieval tower of hours, and gives guests a beautiful backdrop for lunches and dinners, while they can adore the surrounding scenery.

The house has public parking 20m from the home and an easy 1 minutes walk, while also having nearby restaurants like Grava and La vila to provide guests some of the best culinary delights that Catalunya has to offer. The entire mediaval town is but a short walk away.

Pals beach is a short 5 minute drive, as well as supermarkets and other attractions.

November converts Pals into the town of terror for halloween, and there are many other activies and festivals that can be visited using the Pals official website.
Characteristics
| | |
| --- | --- |
| Category: | Townhouse |
| Bedrooms: | 3 |
| Bathrooms: | 2 |
| | |
| --- | --- |
| Work category: | Pre-owned |
| Terrace: | Yes |
| Central heating: | Yes |
| Living rooms: | 2 |
| Dinning rooms: | 1 |
| Sea view: | Yes |
| Clear view: | Yes |
| Capacity: | 6 |
| Wifi: | Yes |
| Energy efficiency: | Pending |
Assigned agent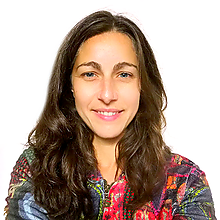 Pauline Antonino
Hello, I'm Pauline! Back in 2005, I bid farewell to my hometown in Picardie, France, and embarked on a thrilling journey across the globe. After years of exploring different corners of the world, my heart found its home in Catalonia, and in 2016, I settled here. The Costa Brava, with its breathtaking landscapes and rich cultural tapestry, has truly captured my soul.
I take great delight in assisting newcomers in this incredible place. Whether it's sharing insider tips, hidden gems, or curating tailor-made experiences, I'm here to ensure your time in Costa Brava surpasses the ordinary and transforms into an unforgettable adventure.
Let's embark on this exciting journey together, crafting moments that transcend the boundaries of regular holidays. I look forward to meeting you soon!
| | |
| --- | --- |
| Mobile: | +34 628 560 002 |
| E-mail: | pauline@uniquecostabrava.com |
| Languages: | |
View agent properties